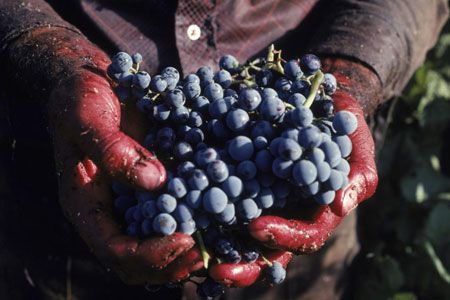 Our promise is to provide you with great wine each year.
El Centimo Real is a unique wine brand. we've been inspired by the micro-brewery production strategy where each year is not guaranteed to have the same product, but it will always be of the highest quality. We choose to purchase wine from other wineries so we have the flexibility to create our own blend with the best wine each year. We are able to provide you with a great wine no matter if it is a good year or bad year for wine production, creating new lot numbers as the age and varietals vary. This method gives us the confidence that you will enjoy each and every bottle of El Centimo Real.
You may have noticed the El Centimo relic hidden under the capsule, on top of the cork.
It is a token of our appreciation to you, our wine lovers. You will notice the five stars on one side of the coin as representative of our five founding partners. There is also a mountain—meet San Lorenzo! We are blessed with this lovely view. The first phrase of the Spanish language was written in this valley in the sixth century.